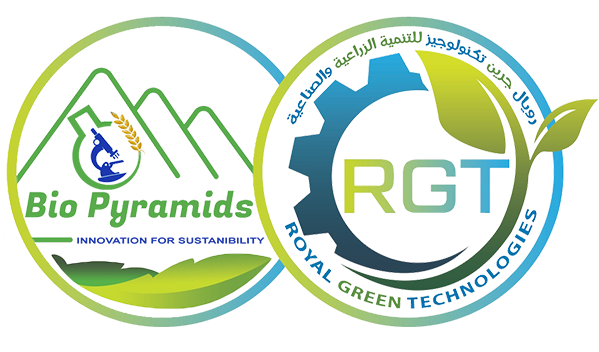 About :
Welcome To Royal Green Technologies Royal Green Technologies is a research based agri-biotech manufacturing enterprise based in Menufiya Government, Egypt.
The Company is focused on bio solutions for crops and soils, Animal Health and Nutrition and Environmental solutions.
Royal Green Technologies manufactures wide range of BioFertilizers, BioStimulants,BioPesticides, Animal Probiotics and Environment improvement products.
Royal Green Technologies was incorporated in 2016.
Royal Green Technologies is committed to helping farmers improve the quantity and quality of crop production with its beneficial microbe delivery system. Born out of extensive research at The Sadat State University, Royal Green Technologies patented system uses naturally occurring microbes discovered from local fields and activated on-site to more effectively stimulate plant defenses and increase crop yield.
Royal Green Technologies is driving profitability for farmers and their suppliers by easily integrating with existing practices and reducing the industry's dependence on synthetic chemicals.
RGT, Limited. is developing highly effective microbial consortia for increasing agricultural yields.
RGT has developed a revolutionary Advanced Microbial Selection process for crop trait enhancement that uses iterative rounds of plant phenotyping and selection to co-select for beneficial changes in the microbiome.
We have a pipeline of products for increased fertilizer utilization, growth improvement and other beneficial crop traits, such as abiotic tolerance and enhanced metabolite expression.
What we do :


You can say that we are shaping Agriculture By developing invoition sustainable solutions, "There is no one -size - fits- all" As a result, every solution must be tailored to meet the needs of an individual case , So we must understand individual needs to become capable of finding better solutions and shaping the future of Agriculture.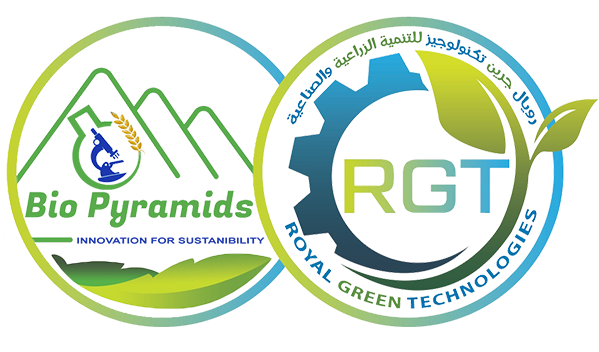 Our Vision :


To be Global Leaders in the BioAgro sector through Innovative solutions that meet the needs of our Growers.

Mission :


Confronted with the global issues of rapid population growth, continued malnutrition, climate volatility, and dwindling exploitable resources,
RGT contributes to better health of people and the planet. In partnership with nature, we make agriculture healthier, safer and more productive.
RGT , Limited is devoted to developing solutions through enhanced crop productivity. Our respected scientists and business professionals thrive on partnerships and collaborations with like-minded people who are aware that microbial products have a major role to play in future mainstream agricultural crops. We challenge each other to be the best at finding effective answers to sustainable production of more food and feed from our land .